ARE YOU

READY?
Choose to be intentional about improving your life.
Stuck in a habit that you'd like to break?
Not going where you want to go in your career?
Not making progress in your relationships?
Maybe you didn't get the promotion at work, or the raise that you deserved. Maybe you're not connecting with your spouse, or your kids just won't listen to you.
Have you tried everything you can think of, but nothing seems to work? It just feels like you're missing out on something important, something that other people seem to already know. What's missing? If you could just figure it out, you could move forward in life.
Have you ever heard the expression, "If you do what you've always done, you'll get what you've always gotten?" Something needs to change. We can't expect to get better results if we're not willing to change how we do things. Forward progress requires growth.
Get Started
growth is the process
that produces 
life change
For most of us, it's not a question of if we want to change, but how. We want a better tomorrow. We have desires, dreams, and hopes. Maybe we have a habit we want to break. Or a goal we want to reach. Or a skill we want to develop.
We know instinctively that if we want our life to be different, we have to become different. In other words, we need to grow.
And unlike your height, your growth as a person is within your control; you can do something about it. Isn't that a relief? Each of us can grow and improve. If you choose to grow, and commit to taking steps of growth daily, you will be on your way to reaching your potential. If you keep learning and growing every day over the course of many years, you will be astounded by how far it will take you.
But I'm not saying that growth is always easy. It takes time, and it requires us to change. And that can be hard. But the rewards of growth far outweigh the sacrifices. When we commit to growing, we open the door to a meaningful life. We get the chance to make a positive impact on our world.
It's said that when Spanish composer-cellist Pablo Casals was in the final years of his life, a young reporter asked him, "Mr. Casals, you are 95 years old and the greatest cellist that ever lived. Why do you still practice six hours a day?" What was Casals' answer? "Because I think I'm making progress." That's the kind of dedication you need to have for continual growth.
The people who reach their potential, no matter what their profession or background, think in terms of improvement. If you think you can "hold your ground" and still make the success journey, you are mistaken.
Think about the transformation that could occur if you chose to grow and did something to grow a little each day. You could increase your impact on the world and live a more fulfilling life, every day.
With Growth Plan, you'll learn:
– How to become more self-aware so you can discover your purpose
– How to cultivate your skills so you can grow in your career
– How to improve your relationships so you can become a better spouse, parent and friend.
– How to manage your money so you can reach your financial goals
– How to grow spiritually so you can enrich your soul
Get Started
embark on a
life-changing journey
to become intentional
about improving your life by pursuing a plan for personal growth.
Start Today
Growth is made up of small, incremental changes. I want to help you develop the right attitude, learn more about your strengths, tap into your passion, become more in touch with your purpose and develop your skills so that you can be all you can be.
What do I mean when I write about growth? The answer to that will be as unique as you are. To discover your purpose, you need to grow in self-awareness. To become a better human being, you need to grow in character. To advance in your career, you need to grow in your skills. To be a better spouse or parent, you need to grow in relationships. To reach your financial goals, you need to grow in your knowledge about how money works. To enrich your soul, you need to grow spiritually. The specifics of growth change from person to person, but the principles are the same for everyone.
I believe I can teach you how to approach the worthy goal of growing. It is a key that unlocks the door. However, you will have to put in the work to actually do it.
designed for your 
busy lifestyle
Growth doesn't happen automatically. To get where you want to go in life, personal development cannot be overlooked, postponed, or taken for granted. Whether your career is just starting or nearing its end, this program articulates truths you can apply immediately to make the most of your time, talents, and influence.
The program is designed to be completed in 10 minutes per day in reflection. Plus weekly one-hour group coaching calls. These calls are also recorded, so you can listen and play-back anytime, anywhere.
When you sign up, you'll get access to:
– Weekly one-hour group coaching calls. These calls are also recorded, so you can listen and play-back anytime, anywhere.
– Daily reflection prompts to help you grow personally and professionally
– Hands-on support to help you apply these learnings to your life
– Private mastermind group of others who are dedicated to personal growth like you
Get Started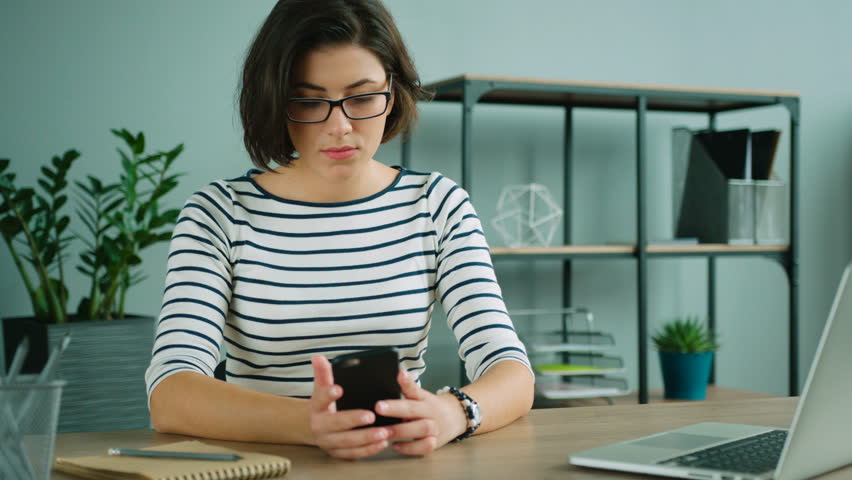 what our
customers

say about growth plan
"My confidence has soared!"
The information is easy to understand, to follow, and to implement. Change is an inside job, and it all starts with one's self. Things we think we do well can be improved, in almost every case. Seeing a new horizon expands your awareness and removes self-imposed/other-imposed limitations.
"This plan provided a roadmap with not just invaluable information but it provided the 'how to' steps…"
I had gathered a lot of information that was useless to me because I didn't have any practical way of applying it. The plan addressed the hard questions. It made me face and do something about stagnant places in my life. It provided insight as to what works and what doesn't work and why. If you're willing to do the work, the plan is foolproof! The plan has changed the entire face of my career, and the way I think about my life, and removed the helpless feeling I had towards changing my life at middle age! I'm encouraged about every area of my life now. I love the fact that the information is applicable to every single area of my life and the plan is laid out for me. I've told anyone who would listen about the effectiveness and my life changing results!
"I decided to grow this year more than any other year."
It is my goal to grow. The most challenging thing is that I cannot change all at once. I have realized that it is easier to work on one thing that I want to improve than improve in 3 or 4 characteristics. For example, this month I am working on my character. So I have to work on creating my moral standards, act according to them, and treat people with the golden rule. It has been easier for me to treat people with the golden rule than to be perfectly consistent with all my moral standards. I have improved, but I am an 8 or a 8.5, not a perfect 10. I have improved my relationship with my wife, my partner and my clients.
"It's helped me become more intentional."
Over time, I have become much more intentional than I was. I was very passive in several areas until this material came along. Highly recommend it to begin the journey toward greater intentionality.
can you 
afford 

not to grow?
Just 10 Minutes
You may feel that you don't have time for personal growth. Or the whole process might feel overwhelming. That's the beauty of our unique Plan for Personal Growth. It provides a clear starting point, along with a year's worth of growth broken down into only 10 minutes a day. By focusing on one area at a time, you can make measurable progress rapidly. You do have the time. Do you have the desire?
Structure without a Straitjacket
Maybe you're a perfectionist. You know yourself, and you worry that if you start, you won't finish. This plan provides a structure, but it also gives you the flexibility to grow at your own pace and in your own way. You get to decide how much time you spend in a growth area, along with the activities that you emphasize the most. With this plan, you can customize your growth, which means you can own it.
Built-In Community
Do you feel alone in this journey? Lacking support from colleagues, friends, or family? Our Plan for Personal Growth offers a built-in community through public commenting and sharing throughout the growth areas. Together with other like-minded people, you can pursue growth and feel supported along the way.
Growth = Change
Here is a true statement: Change is hard. It requires us to do things differently, to break habits or get out of ruts. The bottom line is that it's a lot easier to stay where we are. But here's something else that's true: Change is worth it. And the Plan for Personal Growth makes a difficult task as simple as possible. By taking small, measurable steps with this plan, you're able to see quick progress, which creates momentum, which assures you that you're going in the right direction.
Worth the Investment
When we commit to growing, we open the door to a meaningful life. We get the chance to make a positive impact on our world. So personal growth is worth an investment of time, effort, and money. Through it, you can become a new, improved version of you. And the return on investment for your growth is immeasurable.